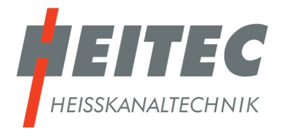 HEITEC is a future-oriented hot runner producing company, which offers innovative solutions for the wasteless production of plasticparts. We have been building hot runner systems of highest precision for about 25 years. More than 100 specialists design and produce for your high-end applications. We offer:
• customer demanding and individual hot runner solutions
• hot-runner nozzles
• valve-gate systems
• hot runner manifolds
• hot half, ready to bolt
• temperature controllers
The main target of our company is to deliver products of highest quality and at the same time safe resources and avoid the production of waste. Therefore, we are self-evidently certified according to DIN EN ISO 9001 and DIN EN ISO 14001. We guarantee high quality products and environmental friendly production.